A Treasured Testimonial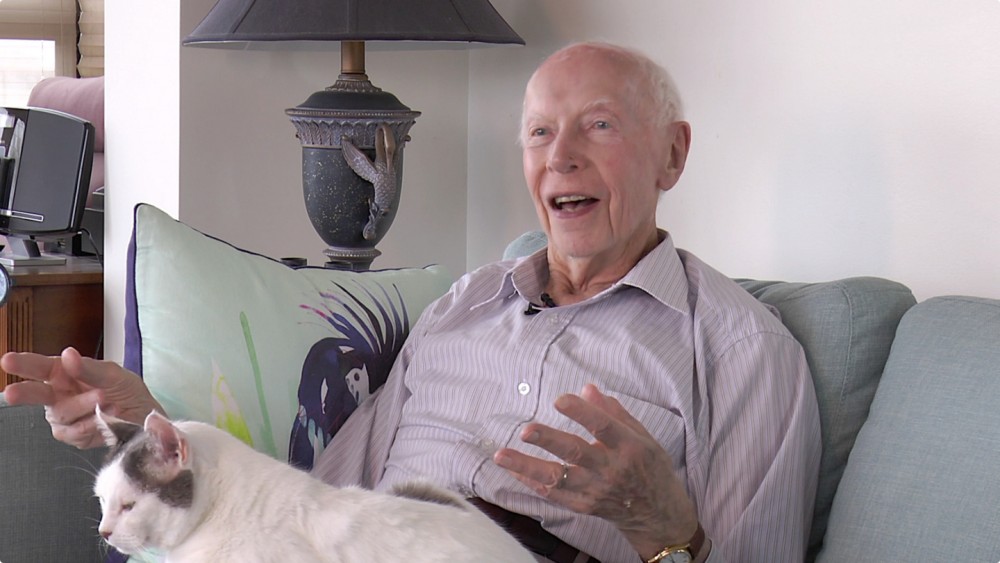 At My Business My Story we are so often touched by the lives of the people we meet and film. We were especially touched when filming John, a 90 year old gentleman, a former psychiatrist who worked with transgender individuals, who told us his amazing story. His wife, Lynne who didn't want to be filmed, wrote to us with a heartfelt thank you which she agreed that we could share.
"Last year my sister died and I wished I had some record of her life, apart from a few photos. This made me think about my husband, John, who is starting to experience memory loss. I wanted us to capture some of his life story while he is still able, so I contacted Alison and Paul."
"When they came to our apartment with all the filming equipment I realized that they were not amateurs but took our simple request very seriously. They were able to combine this very professional approach with warmth and a friendly manner. John told me that he thoroughly enjoyed the experience, as he felt like he was chatting to a friend and quickly forgot the camera. They also took the trouble of interviewing our daughters, including one who lives in Japan. When we got the completed film John was thrilled to see their smiling faces with their messages of love for him.
We also were given a lovely booklet of photos, including a photo of our old home, which Paul managed to track down. I don't know how he did that!
The whole experience was great and the resulting film and booklet will be treasured by us all."
Lynne P.
Wollongong