Why Lawyers Need Storytelling Video Marketing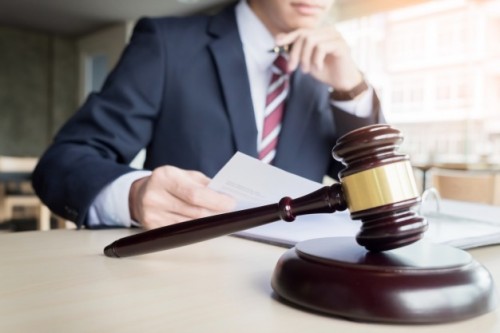 Using video for marketing is well documented so it shouldn't come as a surprise that 81% of businesses (up from 63% in 2017) use video as a marketing tool. What you may be surprised about, however, is that of these, 99% say they will continue in 2018 (www.wyzowl.com). No wonder really when you learn that the average person watches more than 90 minutes of online video content per day – making video a preference for consuming information? And if the video uses storytelling techniques to help engender authenticity to the main character, it is a winning combination.
But who needs to show authenticity? Who needs to develop an air of trust? Who often gets a bad rap for their profession? I can think of several but lawyers sometimes are given a hard time and yet, their services are vital for our daily lives so let's use them as an example of benefitting from using a well constructed, storytelling video.
Like me, you've possibly seen the stereotypical lawyer ad on television with the expensively dressed lawyer talking directly at camera telling us about their services. Beautifully shot and framed with impressive graphics, these ads and the lawyers in them often lack authenticity, they lack warmth and they often lack basic storytelling devices.
So all you lawyers out there, we've compiled some great reasons why you need storytelling videos as part of your marketing strategy:
Video is ranked by Google as high quality content, which means having SEO optimised video will increase traffic to your website
Video can tell a story through developing you as the main character of the story, so it's not only more personal and thus authentic, but it does so by inducing emotion and strengthening potential client engagement
Video can convey your core messages and values, building trust in the relationship before you have even met – much better than a potential client trying to chose you from a photo taken five years ago and a bit of clichéd copy on your website
By embedding video on your landing page you can increase website conversion rates by 80% (https://blog.hubspot.com/marketing/video-marketing-statistics)
Videos give you an opportunity to showcase your expertise to potential clients
Storytelling videos increase your retention rate by 35% over non-personalised videos
Stories are memorable, increasing the likelihood that you will be top-of-mind when a client is searching for a resolution of a legal matter and
Video stories provide impact. An important point to remember when planning your video marketing strategy is that your video will be a reflection of you and your firm so always use a professional production company.
If you are interested in professional videos as a marketing tool for your firm, get in contact with Alison Crossley at My Business My Story, the specialists for storytelling film productions serving Sydney and The Illawarra.
M: 0412 088 499