Lights, Camera…Oops, Not Me!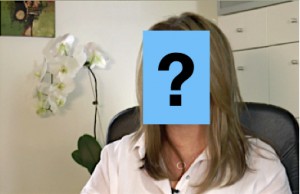 Worrying About How You Will Look On Camera?
You've heard all the marketing jargon about video helping your business and getting your message out to potential clients but what… you still haven't picked up the phone or sent that email to find out the how, what and when for your own video? Uh oh, could it be that you're concerned about how you'll look and sound on film?
The vast majority of people we film for business promotional profiles are anxious when it comes to sitting down in front of the camera especially with all those bright lights shining on them! This comes as no surprise. Firstly, it's usually a new experience and first experiences of most things cause some level of anxiety. But it's also a whole deal more than that. All of a sudden you become exposed in the most confronting way. The difficulty of stringing together a few simple sentences seems absurd yet this is exactly what most people tell us. The small voice inside which challenges your confidence and spreads doubt is now screaming at you to get out of there. YIKES!!!

Don't worry – you're not Robinson Crusoe here. We understand the challenges of being in front of a camera not only because we see it in every project undertaken but also because we've put ourselves in the same position. Our experience at coaching clients through this process is extensive. As a psychologist, I'm able to offer simple strategies to help calm those nerves and quieten that 'unhelpful' voice. We also use an 'off-camera' technique to encourage a conversation with the interviewer (that would be me) rather than to the camera. And Paul has had years as a radio talk show host and training people in presentation skills and public speaking.
So don't let your self-doubt get the better of you and stop you from showing people who you are, what you're passionate about and why you do the work you do. Remember, in filming, there is always an opportunity to edit the funny mistakes and slip-ups! It's got to be fun and we make it that way and you'll be relaxed in no time.
Let's start with a friendly chat so you can find out more. I promise you'll be surprised at how easy it all is. Contact me at alison@mbmsfilms.com.au or call on 0412 088 499.